Effective IT is owned and operated by Brendan Gray.
He has been in the IT industry since 1987 and has seen first-hand the many changes and advances in technology that have occurred over the last 30 years.
Through his experiences in roles as an engineer, services manager, project manager, consultant and client manager, he has developed an understanding of IT best practises and what is required in businesses to plan and manage IT effectively.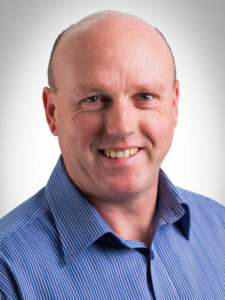 Born and raised in the Waikato, Brendan has worked around New Zealand and overseas before returning to the Waikato several years ago. He has seen the challenges facing small and medium businesses in regional New Zealand, who have the same requirements as large businesses and corporates, but don't have the ability to employ their own full time internal IT Manager. This led to establishing Effective IT Ltd to provide part time 'Virtual IT Manager' services for small and medium businesses.
After many years working for various resellers and service providers, Brendan understands how the IT industry works and more importantly, understands what businesses need. He is now in the ideal position to provide your business the advice it needs to make it easier to manage your IT.
We make it easy to manage your IT, so that you can get back to your business.